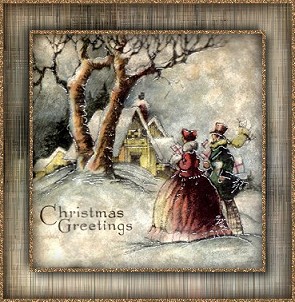 The inspiration for this frame came from the DSB FLux filter and one of the effects that I did not cover in the other tutorial. I was playing with the "Blast" function to see what it did and I arrived at this effect. I have no idea whether this effect has already been done in a tutorial before, but I thought I would add to my collection of DSB effects with this one anyway.





What You Will Need to Start
...PSP 6 or 7 (this was done in 6)...
Visit JASC to download a free trial
...DSB Flux Filter that you can download here...
(this link leads to their opening page, enter the site then look in the top menu bar to the right for "plugins")
... blade pro preset called "copper shimmer" from Dee...
... the picture below that you can right click and copy to your hard drive...
It is an image from my purchased CD graphic collection by Imsi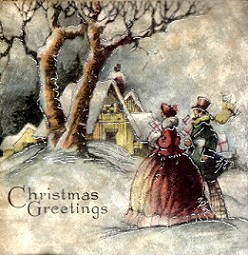 Open the image in PSP. Add a white symmetrical border of 4.
Take the magic wand and click in the white border area to have it selected and see "the marching ants". Go to Blade Pro and apply the "copper shimmer".
Go to "Selections - invert" and apply the "Cutout" effect using these settings
Colour.....black
Opacity.....60
Blur.....30
Vertical and Horizontal.....0

Deselect the image and then you are going to go "shift D" to duplicate the picture and give you a second copy that we will continue our work on. Minimize and hide the original at the bottom of your work area for now.

On the duplicate copy, go to "image - resize" and enlarge it by using the percentage 125%.
Then go to your DSBFlux filter and find "Blast". When the screen opens the preset number is 20%. That is fine and leave it as it is. You will notice in the window is says "Left". Just click on OK and see the results.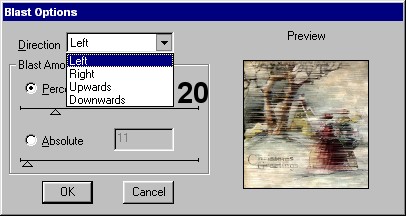 Immediately go back to the Blast and this time change the effect to "Right".
Immediately go back to the Blast and this time change the effect to "Upwards".
Immediately go back to the Blast and this time change the effect to "Downwards".
All in all, you have applied this effect 4 times in all the different directions possible.

Because our nice blade pro edging has been altered, we will remove the edge part. Go to "Selections - Select All" Then go to "Selections - modify - contract - contract by 4". Then double click on the crop tool and change the settings to "surround a selection" found near the bottom of the screen. Then you can go to "Image - crop".

Leave this image open, and reopen our original picture that has been sitting at the bottom. Activate the original, then click on "control C" to copy it. Then activate the "blasted image" and press "control L" and your image will be pasted exactly in the centre of the larger copy on a new layer.

Using the magic wand, click outside the area of the pasted image to get the marching ants and then go to "Selection - invert". Apply a drop shadow with these settings
Opacity.....60
Blur.....15
Vertical and Horizontal.....4

Then immediately go back and add another drop shadow but change the vertical and horizontal to -4 (minus 4)

Go to "Layers....merge all"
We will return our nice edging by re-adding a white symmetrical border of 4. Activate it with the magic wand, then reapply the "copper shimmer" blade pro setting. Finish off by choosing "Selections - invert" and then go to effects - cutout - and use the following settings
Opacity.....80
Blur.....30
Horizontal and Vertical.....0

Deselect your image and your framed image should now be finished.

Afterthoughts: Each frame will be different depending on the image you choose. The effects will also be different if you apply the "Blast" effects in a different order. Instead of going "left, right, up and down", try "up, down, left, right" for a different look. The look will also change depending on the blade pro setting you use and what colour it is. You will see several examples below just to emphasize how each will look different.

This is a still shot of the animation I did last year following FBN's tutorial. These have been reduced quite a bit but I hope the different look is still apparent.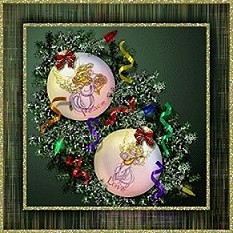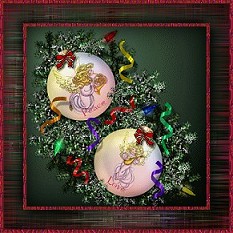 This next image used the Ulead Art Texture gold instead of a blade pro setting.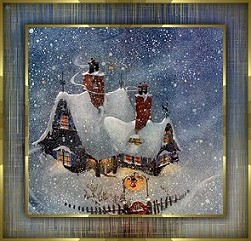 This last image uses another of Dee's blade pro settings - "olive shimmer". Please make sure you revisit her site and check out what she has to offer. She has some beautiful settings that I use often in making my snowglobe bases and images.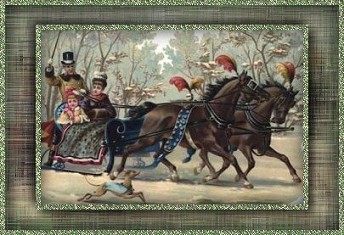 If you have any problems or need further explanations, please feel free to email me here


MAIN TUTORIAL LIST



This tutorial was posted at the site of "P. Ann's Place" Nov.4,2001 and written by P. Sherman. All I ask is that you do not claim it as your own.