My name is Pat and I would like to thank you for dropping by P.Ann's Place.

I have offered free sets at Renderosity under the name "PAnn" and I used to sell at Poser Pros under the vendor name "pannca".
If you have never visited this site before, it was originally set up for PSP but now Poser as well.

These are textures strictly for the dresses created by 9mbi. I enjoy the fact I can use them in "everyday" images. I thought I would offer my textures to anyone else who would like to use them, mainly as free ones and I might add one or two over time at an extremely low price just to help defray some of my website costs. I use Poser 7. These items are in materials format but they are basically just texture mats that anyone could convert to mat poses if they so desired. I use Windows XP and I do not know if they will work on a Mac system. Click on the thumbnails below and it will take you to another page with the download link.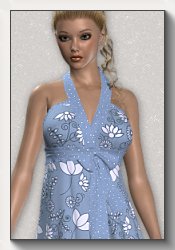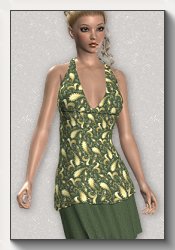 >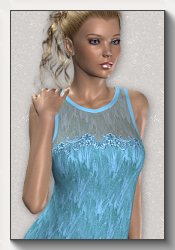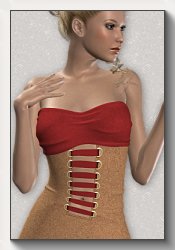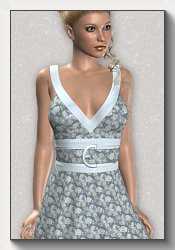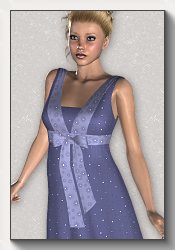 RETURN TO THE OPENING MENU