Free Offerings


This is a free texture set that was created for the Field Dress by 9mbi on sale at Renderosity.

Because of the way the dress was structured, these textures are in the form of materials rather than mat poses. You can take your dress into the Poser material room, find the folder titled "patricia" and then apply the textures with the click of one button. The shoe textures can also be found in the same material folder.

These were created in PSP7 and set up in the material room of Poser 7. They are mc6 material files. They have not been tested in other systems.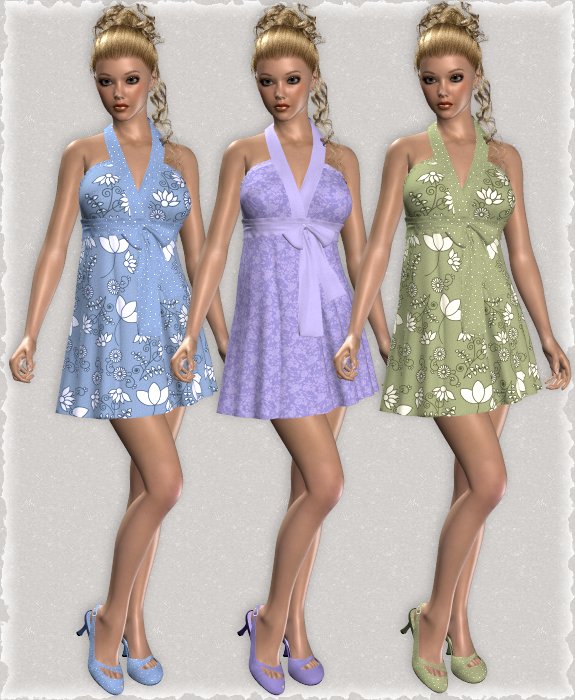 Download the zip file for the 3 dress and shoe textures &nbsp HERE File - 2.77 MB







Return to the main download page


RETURN TO THE OPENING MENU